New Jersey Air Conditioning Contractor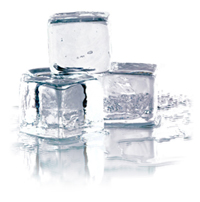 Don't wait until the hot summer weather arrives! Begin planning now, during the fall and winter, for early winter and spring installation... just envision coming home after a long HOT day to a cool, comfortable home.
At Tavares HVAC, we will design, install and maintain a custom centralized air conditioning system for your New Brunswick home or office. Using sophisticated load-analysis computer software, we will zone your space to provide a solution that is energy-efficient and comfortable.
Should You Repair or Replace Your Air Conditioning Unit?
Not sure if you should repair or replace? Well, consider this: if you're operating an inefficient system that breaks down a lot, it's likely that it's going to break down again. That means more costly emergency service calls or likely damage to the other components of your New Brunswick air conditioning system.
Coleman® Air Conditioning Systems
Coleman® comfort is yours all summer long with our split system air conditioner design. This design has two parts: an indoor unit, such as a furnace or air handler, and an outdoor unit. The outdoor unit works by cooling a refrigerant, which in turn cools air in the indoor unit for circulation through your New Brunswick home. Learn More
Our New Brunswick Air Conditioning Provides
Air Conditioning
AC Repairs
Air Conditioning Installation
Air Conditioning Repairs
Air Conditioners
Air Conditioning Systems
Air Conditioning Replacement
Heat Pumps
Air Conditioning Units
Central Air Conditioning
Heating and Cooling
Cooling Systems
Why New Brunswick Should Hire Us For Their Air Conditioning
With Tavares HVAC you receive Same Day Service so you don't have to wait for days to have your system repaired.  We offer 24 Hour Emergency Services!  Our phones are answered 24/7 by a person, you don't have to talk to a machine to get the service you need.
With Tavares HVAC's up front pricing, there is no guessing game for what the final price will be. When one of our trained technicians comes to your New Jersey home, he will give options on your project and up front pricing for each option. You will decide which option is best for you and approve everything before the work begins. When our technician has completed the work, your bill will not change from what you were quoted...even if the job takes longer than what was expected.
Recent Articles About Air Conditioning
If you are looking for New Jersey Air Conditioning, please call us today at 732-668-4100 or 732-390-0022, or complete our online request form.