Top Tips For Summer A/C Care
Category: HVAC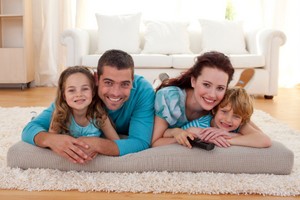 It's important to have a reliable HVAC contractor to partner with for installation, maintenance, and repairs to keep your air conditioner up and running. Most of what you need done, should be carried out by a professional.
However, there are some minor things you can do that will ensure you're able to avoid the need for emergency service. Staying proactive about preventative care will help prevent a number of common repair services that tend to occur during peak use during summer months.
Savvy homeowners understand the importance of investing some level of care in order to save money on repairs and just help keep your cooling system running. These tips will ensure that your air conditioning system endures less wear and tear and keeps you cool, all summer long.
A/C Care Basics 101
From thermostats to repairs, there are a number of services we offer that help with air conditioning. What we want to do is help you learn more about how you can also participate in taking care of your own cooling system.
Changing the air filter is one of the quickest, easiest, and more affordable tasks to take care of. It's rare that professionals will recommend a homeowner make any tasks DIY, yet this is one even pros will encourage you to do on your own. This should be done monthly, especially during times of peak use. Once your air filter gets dirty it gets clogged and, eventually, blocks the airflow altogether.
Don't ignore the ductwork. You'd be surprised how many problems with an HVAC system exist because the ductwork isn't in the best shape. This causes higher utility costs, added wear and tear, and poor air quality. Have it checked for leaks, have it cleaned, and make sure it's in the best condition possible.
Make it a point to schedule your regular maintenance. Sure, this is something a pro has to take care of but you do your part by scheduling maintenance and tune-up service, regularly. This saves time, money, and frustration because tune-up service is easier to deal with than emergency repairs.
When it comes to New Jersey HVAC contractor services, give our pros at Tavares HVAC LLC a call.
If you are looking for a New Jersey Heating and Air Conditioning professional, please call us today at 732-668-4100 or 732-390-0022, or complete our online request form.