New Jersey Electrical Repairs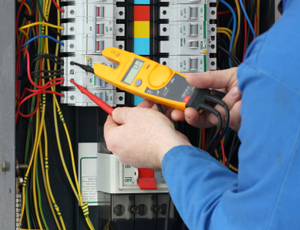 Our professional electricians handle all types of electrical work such as adding and trouble shooting existing wiring, appliance circuits, spa circuits, ceiling fans, cable outlets, dimmers, switches, and telephone/DSL jack.
We are constantly reinvesting in our business and new equipment in order to provide Edison homeowners with professional electrical service second to none in the area.
So when it comes time to repair or upgrade the wiring, electrical appliances, or any other aspect of your home's electrical system, give us a call. At Tavares HVAC LLC, our team of qualified and professionally trained electricians will take care of your Edison electrical repairs and ensure the job is done safely and correctly. We know the ins and outs of electrical systems, from electrical wiring to breaker boxes and everything in between, so you can rest assured that we'll get your electrical problems under control in an efficient manner
Our Edison Electrical Repairs Provides
Electrical Repairs
Electric Repair
Troubleshooting Electrical
Electrical Repair
Electrical Diagnostic
Electric Fix
Electrical Repair Service
Fix Electrical
Troubleshoot Electrical
Fix Electric
Repair Electric
Repair Electrical
Why Edison Should Hire Us For Their Electrical Repairs
With Tavares HVAC you receive Same Day Service so you don't have to wait for days to have your system repaired.  We offer 24 Hour Emergency Services!  Our phones are answered 24/7 by a person, you don't have to talk to a machine to get the service you need.
With Tavares HVAC's up front pricing, there is no guessing game for what the final price will be. When one of our trained technicians comes to your New Jersey home, he will give options on your project and up front pricing for each option. You will decide which option is best for you and approve everything before the work begins. When our technician has completed the work, your bill will not change from what you were quoted...even if the job takes longer than what was expected.
Recent Articles About Electrical Repairs
If you are looking for New Jersey Electrical Repairs, please call us today at 732-668-4100, or complete our online request form.