New Jersey Heating Services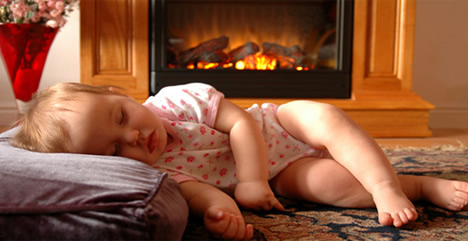 Your heating system is no different than your expensive car. Your gas furnace, your oil furnace, your heat pump, and residential heating units all require regular maintenance to get the most performance and longest life from your system. Our New Jersey heating technicians attend seminars on a regular basis to maintain their certification and to keep abreast of technological advances in the industry.
It is our philosophy that an educated heating technician using the latest diagnostic tools can quickly isolate and perform repairs to any problem that you might have with your furnace, heat pump, heater or heating equipment. Our goal in this industry is to provide our customers with prompt and efficient service.
As winter approaches, every New Brunswick area homeowner begins to think about the furnace. Will in kick on? Will it last through another winter? Should we install a new furnace? If so, with what kind?  MORE INFO
When cooling your New Brunswick home, a heat pump and a central air conditioner operate the same. Each one cleans, dehumidifies, cools, and circulates air indoors. In a heat pump's heating mode, however, the process is reversed.MORE INFO
Recent Articles
New Jersey winters can be rough and it's vital that your HVAC is in tiptop condition. It's a good idea to try to take care of some basic care tips before turning on your furnace for the first time of the season. However, even though winter has already started now, there are still some things […]

Winter is the time when home heating bills can really sour in New Jersey. Unless there is a mechanical or other problem with your furnace or boiler, you can make sure that the heating costs don't overwhelm you by doing a few simple things. One key to lowering energy costs is to ensure that all […]
If you are looking for a New Jersey Heating professional, please call us today at 732-668-4100 or 732-390-0022, or complete our online request form.