New Jersey's Premier Heating and Air Conditioning Specialist
At Tavares HVAC, we believe in offering the best heating, air conditioning, ventilation to New Jersey. Our technicians are well-trained and customer-oriented.
Ongoing Training — Constant training ensures only the most knowledgeable techs will handle your problem.
Upfront Pricing — This guarantees NO SURPRISES. A full written proposal with guaranteed pricing before we begin working.
Respect Your Home — We treat your home as if it were our own. We place drop clothes on work areas, wear shoe covers and leave your house cleaner than when we begin. All of our employees are tobacco free for your comfort.
Meet the Next Generation Thermostat
Most people leave the house at one temperature and forget to change it. so Nest learns your schedule, programs itself and can be controlled from your phone. Teach it well and Next can lower your heating and cooling bills up to 20%.
Get to know each other.
First, answer a few basic questions. After that, Nest will optimize itself for your system and start learning from your temperature changes.
Teach Nest to save.
Only 11% of programmable thermostats are programmed to save energy, but Nest remembers the temperatures you like and builds a schedule for you. It's so simple that 99% of Nests have schedules. Nest saves the most when you teach it well.
Save while you're away.
With Auto-Away™ Nest automatically turnes to an energy-efficient Away temperature when you're gone. Auto-Away works in 90% of homes, even if your Nest is in a spot you don't pass on your way out the door.
Nest on the go.
Use the Nest Mobile app to connect to your thermostat from a smartphone. Getting in early? Change the temperature miles from home.
HVAC Services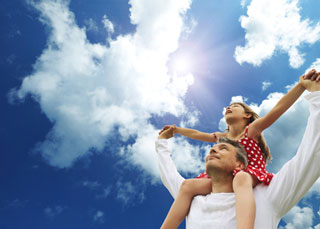 Whether you're looking for heating, cooling, or indoor air quality, the experts at Tavares will ensure your health and comfort year-round. Our experienced technicians are trained to complete basic tune-ups to keep your current HVAC equipment at optimal operation. For older systems, our staff can recommend and install new, more energy efficient cooling and heating systems.
Your 365 Day Professional Heating and Air Conditioning Provider
We are at your service 7 days a week providing high quality HVAC service to homes and businesses in New Jersey. When you call us you can expect a friendly voice on the phone to listen to you, a fast response, work performed by a licensed, trained New Jersey HVAC contractor, and a guarantee of quality home comfort repair or installation services.
Recent Articles
3 Signs Your Furnace Needs Professional Repair As the cold winter months drag on, the strain of constant use on your furnace is only going to increase, and as it does, it's important to recognize that the chances of your furnace breaking down or developing a serious issue is only going to increase. Your furnace […]

While there are still plenty of outdoor activities to enjoy during the coming fall months, most homeowners and their families are going to gradually start making the transition to spending more of their time inside the home over the next couple of months, and with that being the case, your home's indoor air quality is […]
If you are looking for a New Jersey Heating and Air Conditioning professional, please call us today at 732-668-4100, or complete our online request form.