New Jersey Oil to Gas Conversion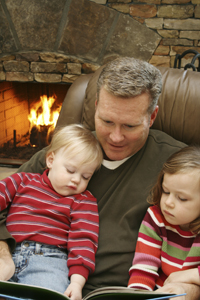 If you find that you wear a coat and gloves around your New Jersey home during the winter because you can't afford to turn your thermostat above fifty-eight degrees, it may be time to think about a South River natural gas unit conversion. If the price of oil is affecting your quality of life to the point where you are bundled up in sweaters and blankets inside your house, it is time to invest in a heating system that will allow you to live comfortably in your New Jersey home.
One factor that should influence your decision to covert to natural gas is the age of your current heating system. If your system is older, you will have to buy a new one in a few years anyway, so it is a good time to go ahead and convert to natural gas.
Our South River Oil to Gas Conversion Provides
Oil to Gas Conversion
Gas Furnace
Gas Fireplace
Gas Stove
Oil Gas Conversion
Convert Oil to Gas
Convert From Oil to Gas
Gas Conversion
Oil vs Natural Gas
Natural Gas Heating
Natural Gas Furnace
Oil to Gas Conversions
Why South River Should Hire Us For Their Oil to Gas Conversion
With Tavares HVAC you receive Same Day Service so you don't have to wait for days to have your system repaired.  We offer 24 Hour Emergency Services!  Our phones are answered 24/7 by a person, you don't have to talk to a machine to get the service you need.
With Tavares HVAC's up front pricing, there is no guessing game for what the final price will be. When one of our trained technicians comes to your New Jersey home, he will give options on your project and up front pricing for each option. You will decide which option is best for you and approve everything before the work begins. When our technician has completed the work, your bill will not change from what you were quoted...even if the job takes longer than what was expected.
Recent Articles About Oil to Gas Conversion
If you are looking for New Jersey Oil to Gas Conversion, please call us today at 732-668-4100, or complete our online request form.