New Jersey Air Cleaners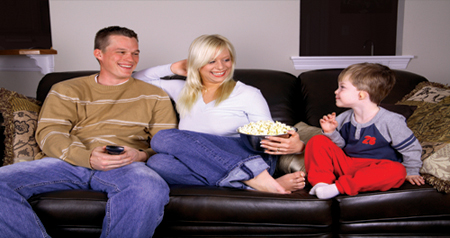 According to the Environmental Protection Agency (EPA), indoor air can be 2-5 times more polluted than the air outdoors.
If you have pets or allergies, you may want to consider checking into some type of air cleaner for your New Brunswick home. Electronic Air Cleaners cleans your home's air of the small size pollutants and contaminants that irritate your eyes, lungs and sinuses. It helps reduce the effects of airborne pollutants by trapping particles as small as .01 microns and is much more effective than a furnace filter and even easier to maintain.
Simply remove the unit's cells, wash with a mild soap solution, rinse, dry, and replace back into the unit. A electronic air filtration system can help your entire system operate more efficiently by reducing dirt and dust build-up on the system's components. This means lower utility bills. By keeping your system clean, this air cleaner promotes the long-term reliability and peak performance of every component in your heating and air conditioning system season after season.
Our New Brunswick Air Cleaners Provide
Air Cleaners
Air Filtration
Air Purification
Air Filters
Air Purifiers
Air Cleaning
Air Filtration Systems
Humidifiers
Indoor Air Quality
HEPA Filters
Ionizers
Air Conditioning
Why New Brunswick Should Hire Us For Their Air Cleaners
With Tavares HVAC you receive Same Day Service so you don't have to wait for days to have your system repaired.  We offer 24 Hour Emergency Services!  Our phones are answered 24/7 by a person, you don't have to talk to a machine to get the service you need.
With Tavares HVAC's up front pricing, there is no guessing game for what the final price will be. When one of our trained technicians comes to your New Jersey home, he will give options on your project and up front pricing for each option. You will decide which option is best for you and approve everything before the work begins. When our technician has completed the work, your bill will not change from what you were quoted...even if the job takes longer than what was expected.
Recent Articles About Air Cleaners
If you are looking for New Jersey Air Cleaners, please call us today at 732-668-4100, or complete our online request form.