New Jersey Heat Pumps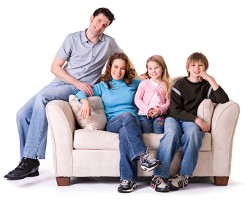 When cooling your Metuchen home, a heat pump and a central air conditioner operate the same. Each one cleans, dehumidifies, cools, and circulates air indoors. In a heat pump's heating mode, however, the process is reversed.
Heat pumps provide year-round comfort for your Metuchen home that is unmatched in features and benefits. They are designed to make your home or business the most comfortable place on earth.
Coleman® Heat Pumps
You deserve the comfort of the highest performing line of residential heat pumps. With Coleman® heat pumps, you'll feel good about a system that's designed to perform efficiently in any season and that's available with environmentally friendly R-410A refrigerant. Learn More
Our Metuchen Heat Pumps Provide
Heat Pumps
Geothermal Heat Pumps
Heating Systems
Heat Pump Repair
Heat Pump Installation
Heating and Cooling
HVAC Services
Ground Heat
Heating and Air
Air Conditioning
HVAC Maintenance
Heat Exchangers
Why Metuchen Should Hire Us For Their Heat Pumps
With Tavares HVAC you receive Same Day Service so you don't have to wait for days to have your system repaired.  We offer 24 Hour Emergency Services!  Our phones are answered 24/7 by a person, you don't have to talk to a machine to get the service you need.
With Tavares HVAC's up front pricing, there is no guessing game for what the final price will be. When one of our trained technicians comes to your New Jersey home, he will give options on your project and up front pricing for each option. You will decide which option is best for you and approve everything before the work begins. When our technician has completed the work, your bill will not change from what you were quoted...even if the job takes longer than what was expected.
Recent Articles About Heat Pumps
If you are looking for New Jersey Heat Pumps, please call us today at 732-668-4100, or complete our online request form.