About Our HVAC Contractor - Tavares HVAC LLC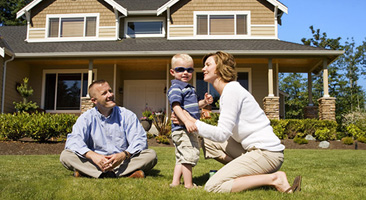 With Tavares HVAC you receive Same Day Service so you don't have to wait for days to have your system repaired.  We offer 24 Hour Emergency Services!  Our phones are answered 24/7 by a person, you don't have to talk to a machine to get the service you need.
Our New Jersey HVAC technicians are prompt and provide quality services.  We show up on time and take pride in all of the work that we offer.  We have experienced and trained technicians that will answer any questions you may have and we do the job right the first time.
Ongoing Training - Constant training ensures only the most knowledgeable techs will handle your problem.

Respect your home - We treat your home as if it were our own. We place drop clothes on work areas, wear shoe covers and leave your house cleaner than when we begin. All of our employees are tobacco free for your comfort.
Upfront Pricing
With Tavares HVAC's up front pricing, there is no guessing game for what the final price will be. When one of our trained technicians comes to your New Jersey home, he will give options on your project and up front pricing for each option. You will decide which option is best for you and approve everything before the work begins. When our technician has completed the work, your bill will not change from what you were quoted...even if the job takes longer than what was expected.
Now isn't that a novel idea? No more surprise charges because your New Jersey HVAC technician ran into some problems and the job took longer than he originally thought. We stand by our price quotes 100%.
A List of Services in New Jersey
What New Jersey Homeowners Are Saying About Us
"Hello I'm writing to express my thanks. I had Jose Tavares come to my home and he and his team quickly were able to fix my heater. They came at a later date to install the humidifier. They finished the job quickly and I am very satisfied with how my heat/humidifier are working now. They were also able to address other questions I had. You offer a great service and have great employees!"
- Luz Duran in Piscataway, NJ
If you are looking for a New Jersey Heating and Air Conditioning professional, please call us today at 732-668-4100, or complete our online request form.