It's Not Too Late To Winterize Your HVAC
Category: HVAC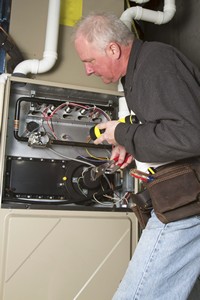 New Jersey winters can be rough and it's vital that your HVAC is in tiptop condition. It's a good idea to try to take care of some basic care tips before turning on your furnace for the first time of the season.
However, even though winter has already started now, there are still some things you can do to ensure your system continues to operate properly. In other words, it's better late than not at all.
Make the Most of Your HVAC With Regular Maintenance
Consider these important tips for keeping your heating and cooling system in the best condition possible.
Replace or at least clean the air filter. Technically, your air filters should be changed monthly. At the very least, clean them monthly and replace them every other month.
Partner with a reputable HVAC contractor and sign up for a service plan. This will ensure that you get maintenance and repairs on a regular basis which prevents the need for surprise emergency repairs or, even worse, replacement before it should be time.
Check your thermostat and consider transitioning to a programmable one or a smart home one. Besides making sure it's functional, you need to be certain you're able to keep your HVAC running in an energy-efficient manner.
Check your insulation and add more if needed. Keep in mind it is possible to have too much insulation. However, homes with insufficient or damaged insulation have an even bigger problem. Get the right amount of insulation so your HVAC doesn't have to work as hard and you don't have to pay as much for heating and cooling.
Tavares HVAC LLC is the only New Jersey HVAC contractor you need so give us a call today so we can get your system winterized.
If you are looking for a New Jersey Heating and Air Conditioning professional, please call us today at 732-668-4100 or 732-390-0022, or complete our online request form.